Posted on December 18, 2013, by Nertea.
Hey there!
 
We have finished a new trailer for the beta of Star Villains and Space Heroes. It shows off some nice video gameplay of stuff we've done since the demo. Have a look!

 

We've also finished site renovations, along with a shiny new domain name! Check out
www.svsh-game.com
for new information on factions, some new screenshots, ships lists, and loads of other cool things.
Posted on August 15, 2013, by Nertea.
Well, it's been a while since I've posted anything around these parts! Rest assured that we're still working hard on getting the next version out. We'll actually have some more info on release plans in the next weeks, so stay tuned.
Here are some screenshots from our latest beta build, which is coming together quite nicely. Of note - directional shadows, new skyboxes and lots of cool effects.
 
Head over and check out the rest of the screenshots over at IndieDB.
Posted on June 30, 2013, by Nertea.
We've just put together another blog entry - more video, continuing last week's piece. In this, Alex will talk about his work with sound effects, and I get a chance to talk about special effects and putting ships ingame. Enjoy!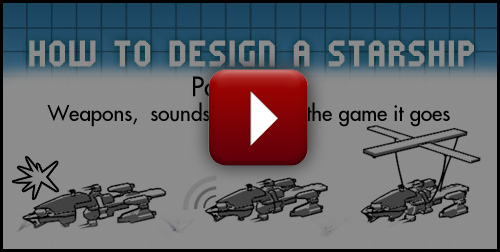 Posted on May 21, 2013, by Nertea.
Good morning!
A new development blog entry has bee added here. This is the first in a series about the drastic redesign of the ingame user interface from the demo. This entry talks about changes made to the navigation panel, which are extensive.
Head on over and read it!