Posted on December 18, 2013, by Nertea.
Hey there!
 
We have finished a new trailer for the beta of Star Villains and Space Heroes. It shows off some nice video gameplay of stuff we've done since the demo. Have a look!

 

We've also finished site renovations, along with a shiny new domain name! Check out
www.svsh-game.com
for new information on factions, some new screenshots, ships lists, and loads of other cool things.
Posted on June 30, 2013, by Nertea.
We've just put together another blog entry - more video, continuing last week's piece. In this, Alex will talk about his work with sound effects, and I get a chance to talk about special effects and putting ships ingame. Enjoy!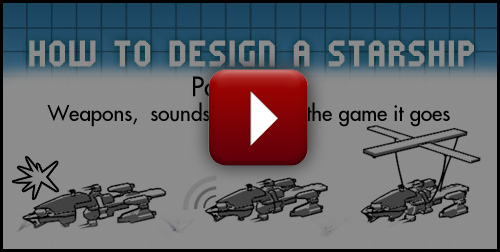 Posted on June 15, 2013, by Nertea.
It seems that I've been somewhat remiss with keeping all the various sites posted of our devlog updates. We've actually had two since the last post - one by me and another by Alex. They cover two topics that include lots of pretty pictures, particularly the Space Terrain entry. Of course, the Special Effects one isn't too shabby either... I recommend having a look at both.
For the upcoming week, stick around. I hear that Alex has some kind of spaceship design video planned, which I haven't seen yet, but have been assured that it's very cool. 
Posted on February 12, 2013, by Nertea.
Welcome to the first Starship Feature, which will be showing off the Kilo Class Cruiser - the workhorse of the EMPOL starfleet.
You can check out their faction page by clicking on the KILO logo on the Media page on the website or by heading over to our IDB page.
Additionally, we've got three pretty sweet wallpapers that Alex has cooked up for three of the EMPOL ships. They are pretty great (the third one is currently serving time as my own background), so be sure to check them out!